The second week,the fourth week Friday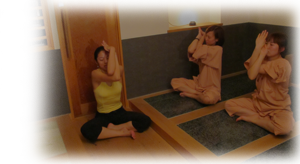 From 20:30 to 21:15
After 45 minutes of yoga, please take a shower.
¥2,500(including tax)
Including spa, yoga lesson and hot stone bed fee
aximum of 9 people(women only)
Yoga for 45 minutes on the hot stone.
The room temperature is 40℃,
stretch your body slowly.
Detox your body and increase your metabolism

・The heated mineral-rich stone provides high-speed infrared rays which helps to heat your body from the inside
・When your body warms up evenly, your autonomic nerve and immune systems are activated and improves your metabolism.
・Yoga deep breathing helps to calm the body and mind. Recommended for people with a busy life.
・Improvement of metabolism makes you sweat a lot and makes your skin clear.
・You can see the beautiful scenery of Mt Kinka from the cool down room.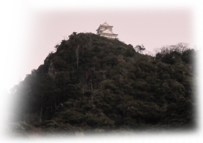 After hot stone yoga, we recommend Hotel Park's famous spa.
The scenery looks even more beautiful from the open air spa.
With the beautiful scenery of Mt Kinka and the Nagara River,
please enjoy an extraordinary relaxing time.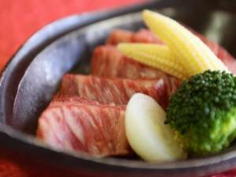 ◇This is a reasonable package with hot stone yoga and accommodations
◇The room with the best view of the Nagara River.
◇We will provide you with Koga mineral water.
◇The dinner includes delicious Japanese beef cooked on a special plate.

【Hot stone yoga】
◇Hot stone yoga is for 45minutes
Every Friday
Availability from 16:45 and 20:30
For more information, please contact +81 58-265-5211